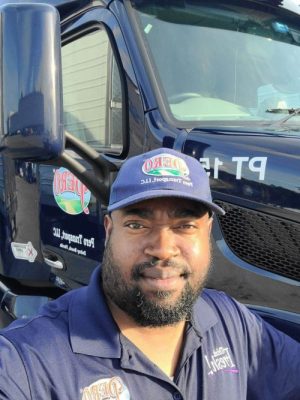 Pero Transport – September 2021's Driver of the Month
Congratulations to Evans, he has been chosen as Pero Transport's 2021 Driver of the Month!
Tell us a little about yourself…
I have been driving, with Pero Transport, since July of 2015.  I was born and raised, in Miami, FL and graduated from North Miami Beach Senior High School, in 2002.  I am of Haitian decent, have a large family and am the 2nd generation, born in the States.  I am the proud father, to two children, Julika (6) and Justin (4).
What do you like to do, when you're not at work?
When I am not working, I love to travel and go to the movies, with my family.
What do you like most about working for Pero Transport?
I love that Pero Transport is a family owned company and they give me the freedom, to do my job.
All Articles