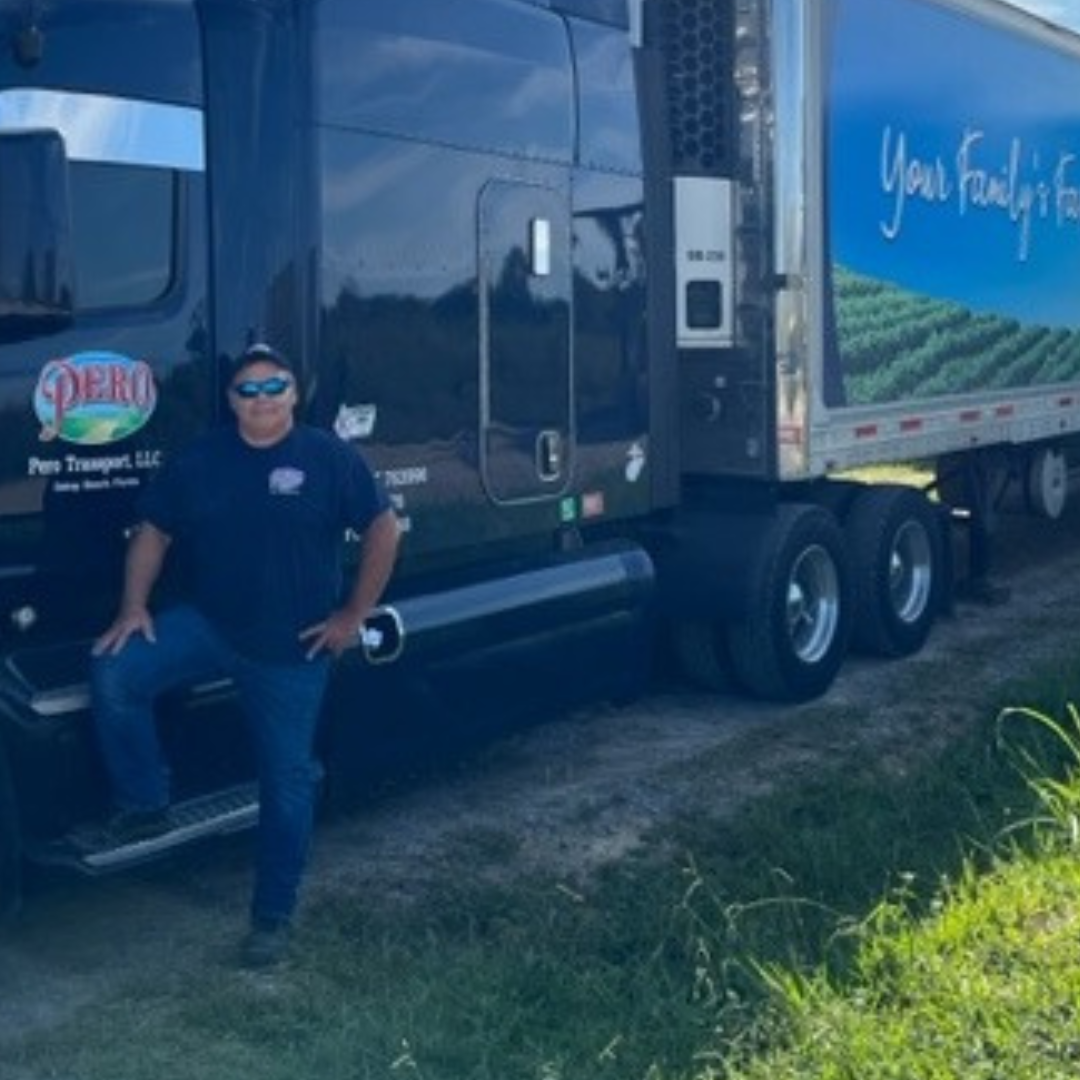 September Driver of the Month!
September's Driver of the Month is David S. Way to go David!
Tell us a little about yourself…
I have been driving with Pero Transport, since July of 2023 and have been in the trucking industry for 35 years and have loved every minute of it. From the people I have met to the places I have been I truly have been blessed.  .  I am married with four children and three grandchildren and lucky enough to have them all living nearby. I am a Florida native, born and raised here all my life.
What do you like to do, when you're not at work?
When I'm not working I love to fish and spend time with my family. I love football and I am a huge Miami Dolphins fan and we enjoy those games together as a family. My son plays high school football and I love catching and attending as many games as I can.
What do you like most about working for Pero Transport?
I am new to Pero Transport Family and enjoy working here.  Everybody seems organized and direct to the point. I would like to give a shout out to two gentlemen I have worked with in TN, Alex (everybody knows him as AK) and Felipe. Two of the hardest workers I've ever seen. They are the true definition of getting it from the farm to the table. I look forward to continuing my journey here at Pero Transport.
All Articles