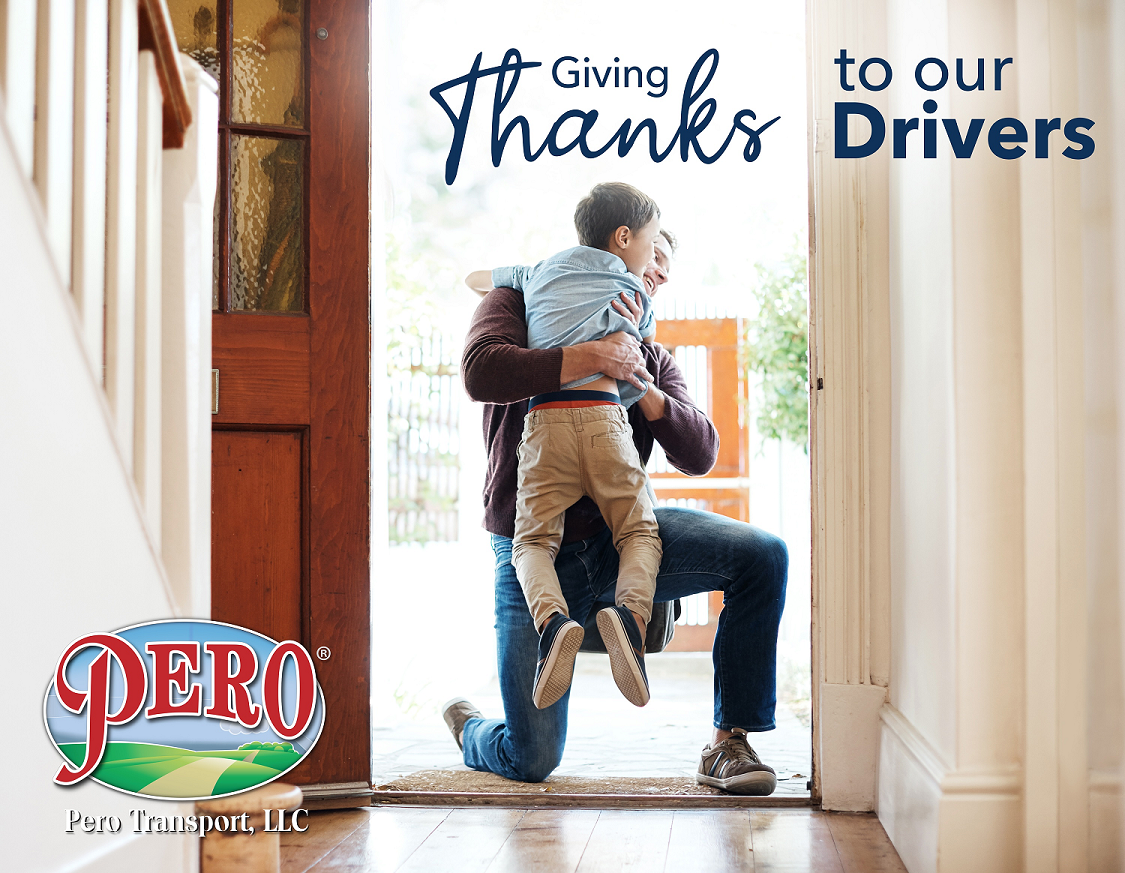 Forget Turkeys, Truckers Are the Real MVP's This Thanksgiving.
From your Thanksgiving turkey and fresh green beans for grandma's special casserole, to your Black Friday flat screens; these things all have one thing in common— truck drivers! We wouldn't have any of it without these unsung heroes of Thanksgiving. Here at Pero Transport alone, we have delivered over 1 million pounds of green beans!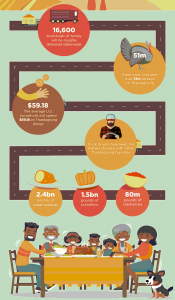 (Source: Telogis)
BY THE NUMBERS
Americans consume about 51 million turkeys every Thanksgiving. In addition to all that turkey, truck drivers will also deliver the goodies that will fill up the rest of those beautiful Thanksgiving tables.
The holiday calls for 80 million lbs. of cranberries, 1.5 billion lbs. of pumpkins, 80 million pounds of green beans, 23 million pounds of stuffing mix, and a whopping 2.4 billion lbs. of sweet potatoes that fill 65,000 trucks each year.
AN IMPORTANT SACRIFICE
Without the trucking industry, Thanksgiving as we know it could not be possible. Lastly, and possibly more importantly, we'd like to honor the sacrifice across the industry that is oftentimes ignored. Thank you for the dedication of our nation's truck drivers, and their willingness to spend time away from their own families, so that others can spend time with theirs. So, this Thanksgiving, make sure to thank a trucker—and their families!
All Articles