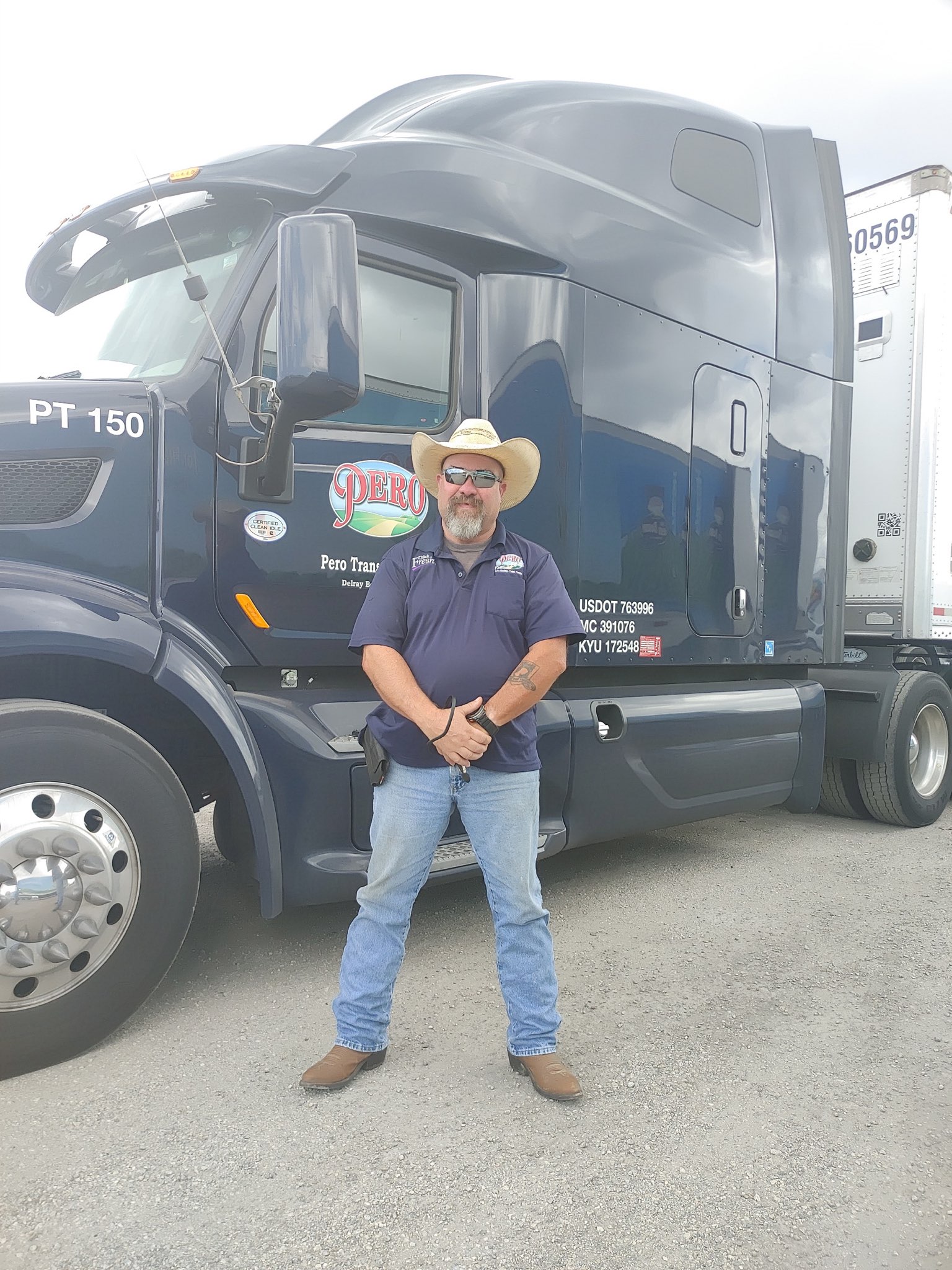 June Driver of the Month!
For the month of June, we are happy to announce that our Drive of the Month is Brad A. Join us in congratulating Brad! Learn more about him here:
Tell us a little about yourself…
I have been driving, with Pero Transport, since November of 2017, but have been in the transportation industry, for about 35 years now.  I am originally from West Virginia and moved to Florida, in 1996 and am married to my wife, of 23 years.  Over the years, I have driven for many companies (some still in business and some not), and truly love driving, for a living.  At 54, when most are thinking about retirement, I am still looking forward to being able to continue to drive, for as long as I can, as I feel that I still have a lot to offer, the newer generation of drivers.
What do you like to do, when you're not at work?
When I am not working, I love being able to spend time with my wife, as we enjoy going to flea markets, playing billiards, fishing, visiting with friends and family and mostly, just being able to relax together.
What do you like most about working for Pero Transport?
The personnel, in each department, is what I like the most, about working for Pero Transport.  I know that if I have a problem with anything, I can always ask for assistance.  Usually, by the end of the day or the next, the problem is resolved or I know that they will point me in the right direction, in order to get the problem resolved.  I also feel that the owners truly care about the drivers and know that because of them, that is a big part of why, they are still in business.
All Articles