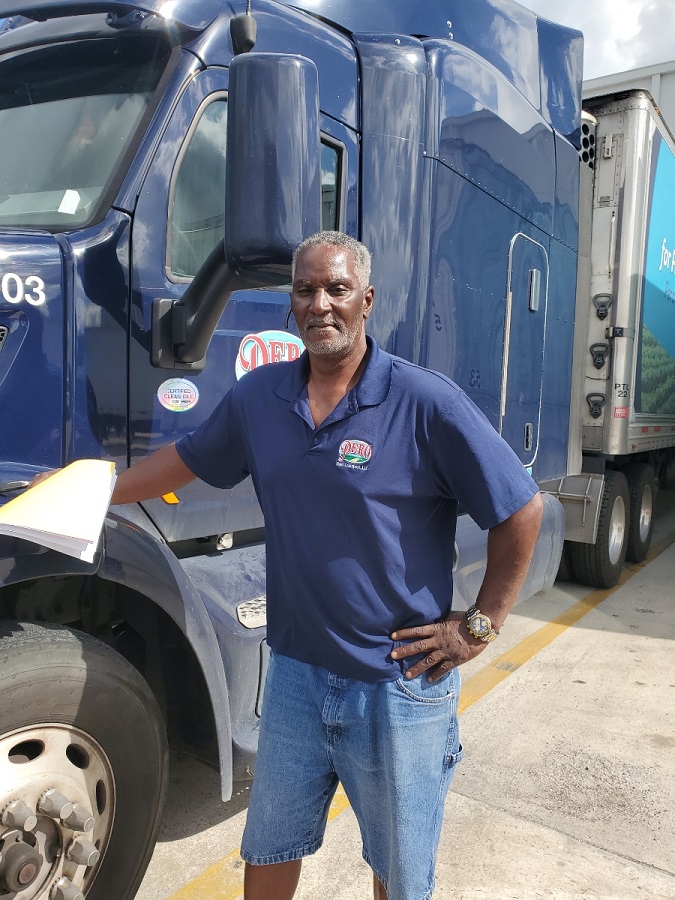 September Driver of the Month!
Our Driver of the Month for September is William H.! Join us in learning a little more about William here:
Tell us a little about yourself…
I have been driving with Pero Transport, since January of 2020 and have been driving since 2001 (back in the "paper log cowboy" days).  During my driving career, I've worked for many companies, large and small…moving companies, flatbed haulers, dump trucks for a paving company, even the military put me behind the wheel of 5 tons, deuce and a half's and a Gama goat.  This career has afforded me the pleasure of viewing the most beautiful, inspiring, majestic, inviting and perplexingly cold/hot, decrepit, depressing and "don't go there" places, that America has to offer.  Prior to receiving the position with Pero, I was blessed with getting custody of my daughter and am a proud, single father.
What do you like to do, when you're not at work?
When I'm not working and all is aligned right (meaning my knee is good shape and I have the time and energy), you might find me hooping, on the court.  When I left the road and came to Pero, I was about 60lbs heavier, then what I weigh, today.  I joined Planet Fitness and now, dedicate a few days a week, to the gym.  I'm passionate about the game of chess, but it's very hard to find others, that play.  I always keep a chess board in my pickup…let me know if you're ever up, for a game.  Also, I have a great belief in God, which allows me to place faith in things, that I have no power to control.
What do you like most about working for Pero Transport?
The best part about working for Pero Transport, is the level of respect and understanding that I have received since day one and it has continued on, to this day.   I don't think it was a coincidence that this job appeared, in my time of need, as I needed a job with enough flexibility to allow me to get acclimated with single parenthood.  My experience with the Pero "FAMILY", has been that, of gratitude.  Wanda has always welcomed the opportunity to assist me, as a person and not as just an employee and Rich gave me the room and time I needed to get up to speed with meeting my daughter's needs, when I first started.  Pero provides perks, incentives and are attentive to driver needs, but know that there is a job to get done.
All Articles